Effective Ways to Stop the Spread of Germs with Hand Sanitizer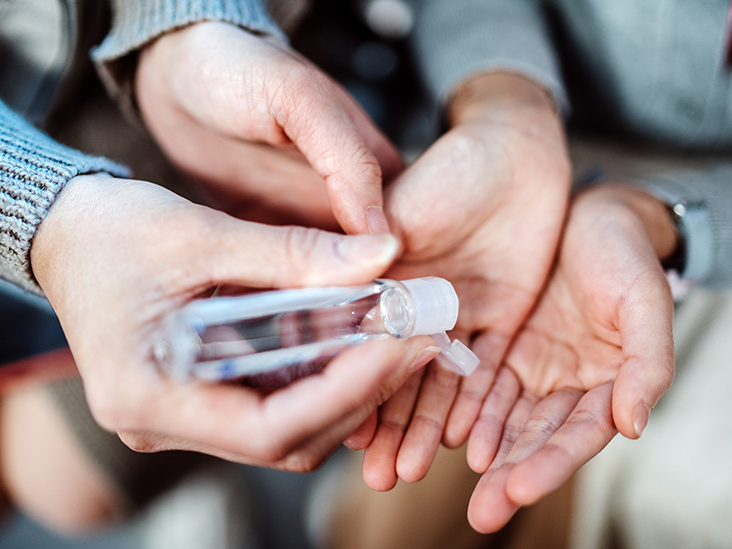 It is the time of the year when many people are getting sick. Cold and flu season is upon us, meaning that we all need to take extra precautions to stop the spread of germs. Infectious diseases can be contracted by contact with other people or through contaminated surfaces like doorknobs, desks, tables, etc. One way you can protect yourself against these diseases is by using hand sanitizer. Luckily, there are so many hand sanitizer suppliers in Dubai that offer top quality hand sanitizers in the market these days. This blog post will talk about why it is important to use hand sanitizer during cold and flu season as well as effective ways that you can stop the spread of germs this winter.
Always use a hand sanitizer at public places
Public toilets and places are the biggest source of spread of many bacterial and viral diseases. Use a sanitizing gel or foam when other people cough or sneeze near you.
Try avoiding contact with possible contaminated things and surfaces
Use a paper towel and wash your hands frequently throughout the day. Never touch surfaces that are commonly shared by many other people, like doorknobs and desks in public places such as schools, offices, restaurants, etc., without first wiping them down with alcohol-based cleansers or disinfectants.
Use wipes and gloves
Carry an alcohol-based antibacterial wipe around with you during cold & flu season for easy access whenever necessary (such as on public transportation). When using public restrooms carry disposable gloves so that you don't have to use toilet seats (which can be very dirty) to go to the bathroom.


You should also use a brand of hand sanitizer that contain anti-bacterial agents, as these types of ingredients protects you against a number of skin related diseases. Reapply your hand sanitizer periodically throughout the day whenever you wash your hands with soap & water or wipe down surfaces with disinfectants/wipes. Do not use poor quality soaps from bath products on your face as they can cause irritation and dryness because it's difficult to rinse them all the way off. Carry an alcohol-based hand sanitizer in purse or briefcase so that you always have one available wherever you are at any time during cold & flu season.